LO 2019 – Mannarino: 'I enjoyed playing in Rosmalen'
16/06/19, 20:43 | More on: Adrian Mannarino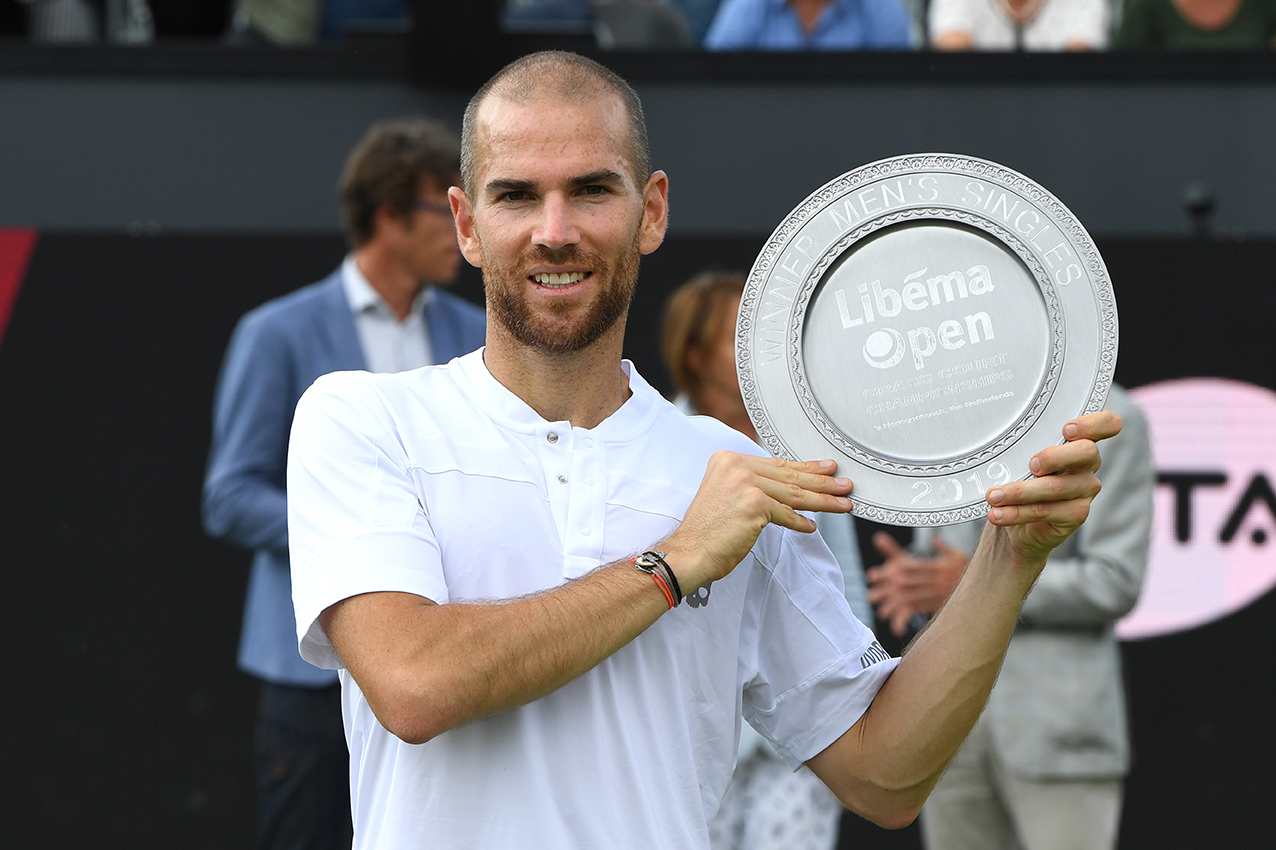 Adrian Mannarino was crowned Libéma Open Champion 2019 on Sunday. The left-handed Frenchman defeated the Australian Jordan Thomas in the final with 7-6(7) 6-3 and won, 30 years old, his first ATP title.
'I didn't expect it at all," said the left-hander at the end of the day, on which he also had to play the semi-final against second seed Borna Coric. "I had a difficult draw, meeting David Goffin and Fernando Verdasco. Both player I had never beaten before.'
Although Mannarino arrived in Rosmalen with remaining physical complaints from the clay season, he did very well on the Brabant grass. 'I enjoyed all my matches, although I was very nervous in the semi-final and final.'
In the past it was difficult to win a title, who was defeated in six finals of an ATP tournament. 'People stop asking after those lost finals,' said the world's number 44 and underlined that this title on the Brabant grass is of great importance to him.
'This is a big achievement for me. I don't pretend I am a top 10 player, so to win an ATP tournament is just great. I am very grateful for all the people that supported me in my career.'